Over the years, we've seen a variety of fashion trends from flared jeans to bright neon leg warmers. But, a new trend has begun and it's in the form of LGBTQ+ fashion brands appearing from the queer shadows.
Major brands such as H&M, River Island and Primark have all released LGBTQ+ friendly clothing lines promoting gay rights. It's now common to see rainbows in high streets & queer rights being reinforced on glittery tops. As a fellow queer, I personally love to see these brands finallllyyyyyy stepping up and helping us achieve equality with a sparkly crop top.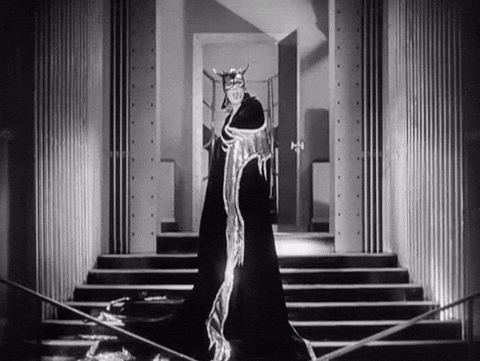 But, this movement is far bigger than it originally seems. You see, many LGBTQ+ members have started making their own queer clothing lines. With LGBTQ+ rights improving on a daily basis (well, to a degree), it's opened the flood gates for members to take a stand & make statements with clothing.
It makes sense, we can all be walking billboards for gay rights & these LGBTQ+ brands are leading the way. From transgender clothing lines to lesbian clothing lines, there is one that fits each individuals style. Not forgetting that many brands promote unisex clothing, allowing the non-binary community to flourish.
Clothes don't have a gender. We've always been told girls wear pink, boys wear blue. Girls wear skirts, boys wear shorts. But hell no to that, it's 2018, keep up. LGBTQ+ brands are ones to watch, as they're leading the way for the future. We know exactly what is missing from the fashion industry and if big brands can't satisfy our requirements, then we will instead.
A brand doing just this is Dykke, (we'll get to the name in a second) this amazing LGBTQ+ brand is shaping the future for its queer members. To help us delve deeper into the world of queer fashion, we interviewed the lovely ladies who run Dykke to give a first hand exclusive.
What does clothing represent for you? 
Our identity. We're able to express our personalities through clothes & fashion statements. Katy, who is the co-owner of Dykke dresses "boyish" all the time as it's simply how she feels most comfortable & confident. But this doesn't mean her wardrobe is dull, in fact it's full of miss match prints, textures, colours… you name it!
Whereas myself, Kayleigh (also co-owner of Dykke) dress both masculine and feminine, it just depends what mood I'm in! To us, clothes allow you to read other people and how they portray themselves.
Is clothing gender neutral or is it ok to have male & female brands? 
It is totally okay to have male and female brands. To us, its all about what the person chooses to wear/buy. We are very much about giving people choice and allowing them to feel comfortable in what ever clothes they want.
How can the fashion industry help the LGBTQ+ community? 
Now, we had different views here… Katy believes that the fashion industry is helping LGBTQ+ members with their confidence and self-expression. Whereas myself, I believe bigger brands should be doing a lot more. It's amazing to see them acknowledging the LGBTQ+ community with their pride collections, but I often wonder is it a marketing gimmick?
Now, the name Dykke… you may be thinking. That's a tad offensive? Well, you'd be wrong to presume that & I'm with the girls in reclaiming the word dyke. For years, it's been seen as a negative, but why not be proud of being a dyke? They're here to represent lesbians of all era's & culture and I think it's important to be proud of who you are.
Just as the LGBTQ+ community has reclaimed the word queer, it's time we stop discriminating against minorities. All lesbians of all shapes & forms are valid members of the LGBTQ+ community.
As the girls put it…
Our name makes a statement and it is clear who we are and what we are about, and we don't want to change that. Although our clothing is unisex & anyone can wear them, we haven't promoted this as we feel our values will get lost. We want to be known for being different and a brand that is for lesbians, by lesbians.
What I've noticed about LGBTQ+ brands, is money isn't a motive. Just like us, they're dedicating hours to create awareness for LGBTQ+ issues and in some cases are even donating to LGBTQ+ charities & causes. It's so important as a community we stick together and help each other out.
And the girls at Dykke are doing just this. With their black key tee & mono statement, they're donating $3.50 of every sale to an amazing non-profit organisation, called discovering gender project. The project is all about discovering who you are & your gender. Even though the girls are both cis, their allyship is shining through and they're able to help an amazing cause.
Charlotte Summers
Founder / Blogger
Dykke are an amazing brand & force to be reckoned with. Their work for the lgbtq+ community is undeniably amazing. I've had so much fun & freedom whilst working with them both, if you haven't already. Go check them out!